Digital watches have a unique charm whether you are an adult, a teen or a child. Digital watches are modern-looking timepieces that displays the time digitally. The dials of the digital watch usually are made of LCD or LED. The movement generally used in digital watches is quartz but is not restricted to quartz. However, quartz boasts excellent battery power.
With time digital watches have evolved impressively. Today digital watches for women and men are associated with smartwatches inculcating advanced features such as heart-rate tracking, workout tracking, and voice-activation technology.
Though analogue watches have been around for the longest time and built a strong reputation, and have a rich history of watchmaking with sophisticated mechanisms and aesthetics. They are known for durability and high quality. However, digital watches have built a very different reputation. They are not just time-telling devices but advanced technological devices. Digital watches are probably more accurate as it uses a quartz movement, which is the most precise movement among others.
Digital watches are futuristic and fashionable and have powerfully pleasing dials with different variations, such as a retro-looking digital watch or a futuristic smartwatch and a lot more.
Casio Watches
If you are looking for a high-quality watch at an affordable price, you can never go wrong with Casio watches. The brand Casio manufactures some of the cheapest and most durable digital Casio watches for women and men globally. The brand manufactures different kinds of watches in all shapes and sizes but is most famous for its digital watches. One of the famous digital watches by the brand Casio is G-SHOCK DW-5600.
G-SHOCK collection of watches is the toughest and ultimate rugged companion. The G-SHOCK DW-5600 is a shock-resistant device with an abundance of timekeeping functions. The watch has a classic design with a clean and simple look, and amazing durability.
Timex Watches
One of the most popular brands when it comes to affordable watches is Timex. Combined with style, functionality and quality, it is one of the most preferred and appreciated brands in the UK. The best in class digital watch by the brand is TIMEX IRONMAN CLASSIC 100.
TIMEX IRONMAN CLASSIC 100 is one of the best digital sports watches in the UK. The watch has different features like a stopwatch, customizable alarm, and countdown timers and is also water resistant.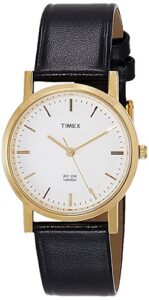 Tissot Watch
A Swiss watchmaker company that offers high-tech unique watches. Their watches have an array of functionalities without too many buttons and sub-menus. One of the famous digital watches manufactured by the brand is Tissot T-Touch Expert Solar.
T-TOUCH EXPERT SOLAR watch is a premium high-end model of the brand that pursues great style and poise. The watch shows accurate time with the Swiss-Quartz movement. The watch is durable and is built with an expert solar drive and a PVD-coated titanium case. The watch is water resistance
Seiko Watches
The brand started its business through wall clocks and later expanded and brought pocket watches. Their pocket watches were very popular. Later, they began manufacturing wristwatches on a smaller scale. The performance of all their watches is unmatched and extremely durable. One of the best digital watches of the brand is SEIKO- Prospex Fieldmaster Lowercase SBEP001.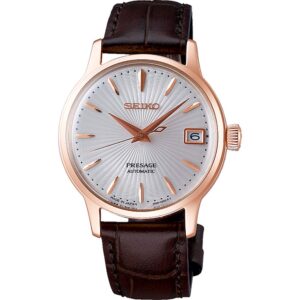 Prospex Fieldmaster Lowercase SBEP001 is one of the most appealing Seiko digital watches. The watch has a dual time function, timer, and alarm; however, one of the best features of the watch is its dive duration. It has good battery power that can last for 20 months.
Give and take UK is known to provide the best quality timepieces in the UK. They have a collection of amazing and affordable watches for women and men that are high-quality and rich in technological functions. Explore their range of wrist watches, pocket watches and wall clocks and buy watches online at affordable prices.